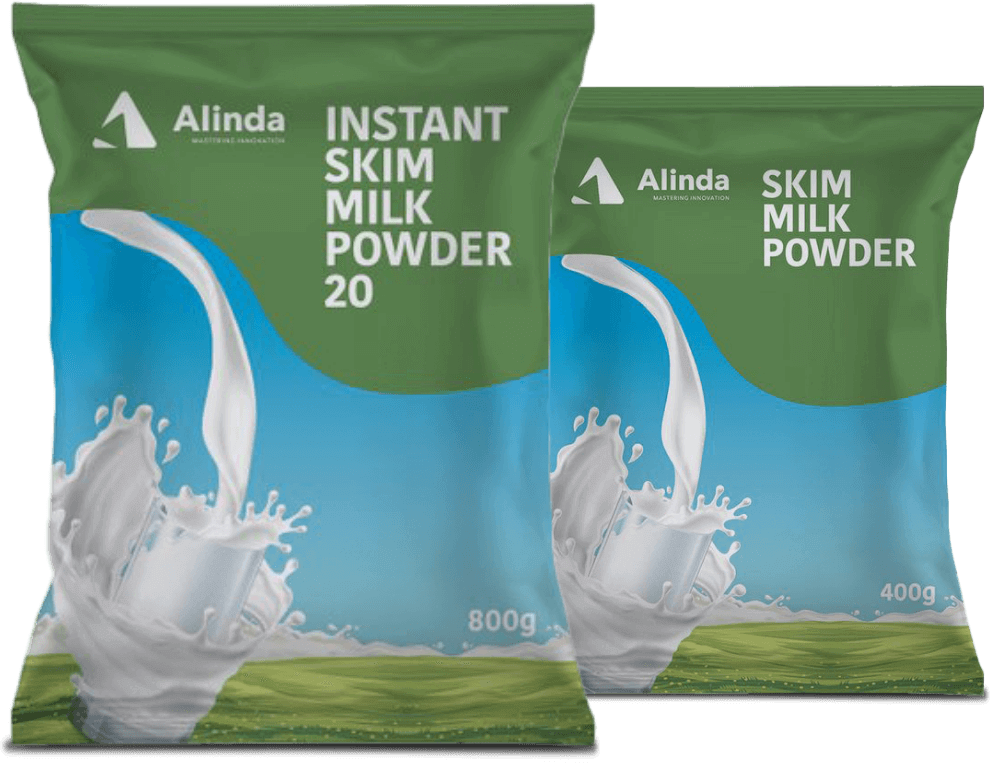 Skim Milk Powder (SMP)
Just Milk!
Skimmed milk powder is used as an alternative to fresh milk after dissolution in water or by direct addition of powder in the formulation.
Available product types:

Regular
Instantized
Fortified
Regular supply and quality
SMP is obtained by the process of dehydration of pasteurized skimmed milk with the use of the spay-dried process.
Alinda can provide variable protein content SMP ranging from 15% – 34%
get enquiry